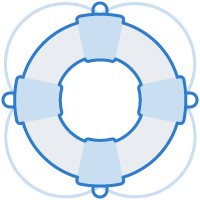 Hi there
How can we help you?
Frequently Asked Questions
How do I set up an account for someone on my team?
You can either contact your account manager or a member of our support team and they'll set up the account for you.
How long does campaign set up take?
Our ad operations experts are fast! Campaigns can generally be set up in 5 business days or less. For more information talk to your account manager.
What types of conversions does Engage measure?
It's up to you! Maybe you want to get your visitors to buy something - or to fill out a form, sign up for your service, or download a whitepaper. Whatever it is, if you have a concrete action that you want to drive with your campaign, then you can set up an Engage conversion pixel to measure the number of times that action happens.
What attribution model does Engage use?
Engage measures two different types of conversions: click-through conversions (CTC) and view-through conversions (VTC). CTCs are counted when a user clicks on an ad and then converts as a direct result. VTC counts customers who were shown an ad and did not click on it, but converted later. We use a 30 day last touch window to measure conversions.
Is Engage compatible with 3rd party analytics services?
Yes! There are two ways to see the results from Engage in a 3rd party service. If your analytics service allows you to generate click and impression trackers you can use those to see ad level results. You can also use UTM trackers to measure clickthrough events.The Engage API is not currently available, but will be soon.
If you don't see your question in this list, please feel free to contact us via our form.
Contact Support